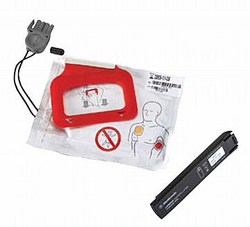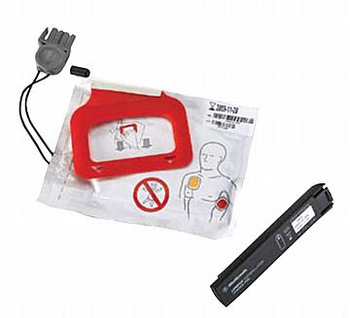 Physio Control LIFEPAK CR Plus Replacement Express Charge Pak & 1 set of Electrodes
$323.00 USD
Product Code: 11403-000002
ADD TO CART
*Notice* These pads are on national backorder we recommend that you place an order as soon as possible. Once you are on our list, we will process them in the order we receive them.
Physio-Control Part Numbers 11403-000002 are on national backorder.
An additional alternative is to consider upgrading to the newest Physio-Control model, the CR2 or upgrade to any other AED on the market today. See all of the models here: www.aedusa.com
Don't Delay Ordering - If you're considering purchasing the CR Plus replacement items from us, I would encourage you to place an order sooner rather than later to reserve your place in line. We should have more arriving soon.
Please see the bulletin below from the manufacturer for an explanation. You're welcome to go ahead and place your order to grab a spot in line for shipments. Order online through our site or contact us here Contact Us
LifePak CR Plus Replacement Charge Pak
CHARGE-PAK Charging Unit & 2 QUIK-PAK Electrodes. Includes 1 set of Electrodes and 1 Battery Charger, replacement instructions, and discharger for safe disposal of used CHARGE-PAK battery charger.
Brand: Physio-Control

Electrode Pads Life: 2 Years

GTIN: 00721902514128