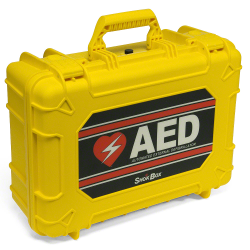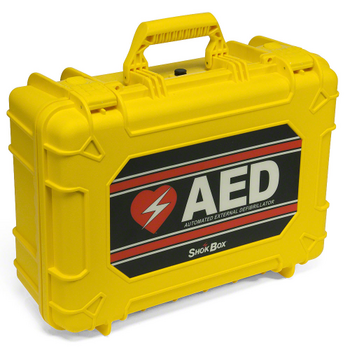 Shok Box Watertight Hard Carry Case HeartSine Samaritan PAD AED
$189.00 USD
Product Code: OBC-PLC-HS
ADD TO CART
Shok Box Watertight Hard Carry Case
This sturdy and long-lasting case is designed to take a beating and is tailored specifically for the HeartSine samaritan PAD.
It comes with:
• Drop protection against a 7-foot drop to concrete
• Hinged lid with full-length hinges
• Custom-fitted polyethylene foam interior
• Heavy-duty handle and latches
• altitude or temperature change automatic breather valve to allow easy opening with
• Yellow box color and outer labels that absorb sunlight and glow in the dark
• Measures 13.5" x 11.5" x 6"
This case can easily withstand submersion in 1 meter of water as well as keep out dust. A pressure relief valve is provided on the case to relieve pressure differentials from changes in atmospheric pressure or temperature.