SALE $150 WHILE SUPPLIES LAST
USE COUPON CODE $150offAED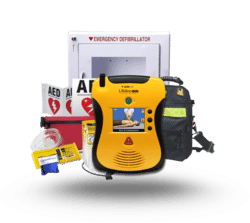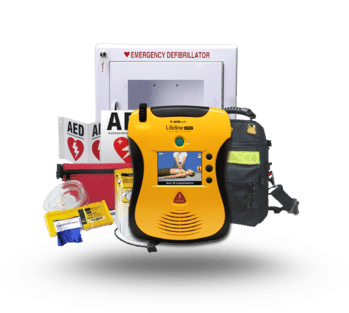 Defibtech Lifeline View AED Package
$1735.00 USD
Product Code: DCF-A2310
ADD TO CART
Lifeline VIEW AED
The AED with a view
Meet the AED that's taking easy-to-use to a whole new level. Other AEDs tell you what to do in an emergency. The Lifeline VIEW is the first and only AED that shows you-with video in full-motion color. With award-winning design, durability and easy maintenance - backed by the Defibtech commitment to innovation and excellence - we can guarantee you've never seen an AED like this before.
Showing How to Save Lives and Giving You the Confidence to Do It.
Saving lives, while rewarding, can be stressful. Even if you are trained, in an emergency situation, will you remember what to do and how to do it? The Lifeline VIEW has videos that show you how to perform a specific part of a rescue.
A Personal Coach at Your Side
While you are in the middle of the rescue, you may not remember how many compressions to provide and the timing between each one. The Lifeline VIEW has a built-in metronome that counts out the beat so you know what to do and when to do it.
Real-Time Protocol Selection
Not all rescuers are the same. Some people do compression-only CPR. Others may be trained to do both compression and rescue breathing. Real Time Protocol Selection allows you to switchover from one to both without skipping a beat, giving you the comfort and confidence to deliver emergency care your way.
Brand: Defibtech

Prompt Type: Voice + Video

Operation Mode: Semi Automatic

Warranty: 8 Years

Water/Dust Resistance (IP Rating): IP55

Electrode Pads Life: 2 Years

Shock Energy: 150 Constant

Text Prompt: Yes

Voice Prompt: Yes

LED Prompt: No

ECG Display: No

Pediatric Capability: Yes

Converts To Trainer: No

Dual Language: No

CPR Coaching: Passive

GTIN: 630125226124

Package Contains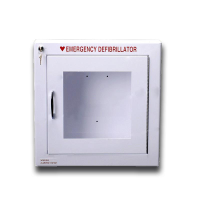 AED Wall Cabinet Compact - Surface Mount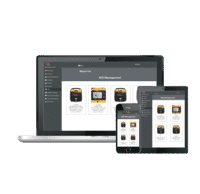 AEDMD Program - Free AED Readiness Checks & Expiration Date Monitoring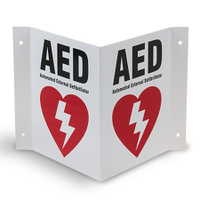 AEDUSA Wall Sign 3-Way